information about
ECONOKORE®
Kerfkore's Econokore flexible panel combines our unique base layer manufacturing process with a 2-ply product design for a flexible and stable base layer that allows for easy attachment of high-pressure laminates, veneers, metals and many other semirigid materials. When using Econokore, the decorative surfacing material is applied after the base material has been formed into the desired shape achieving a tightest radius of 10″.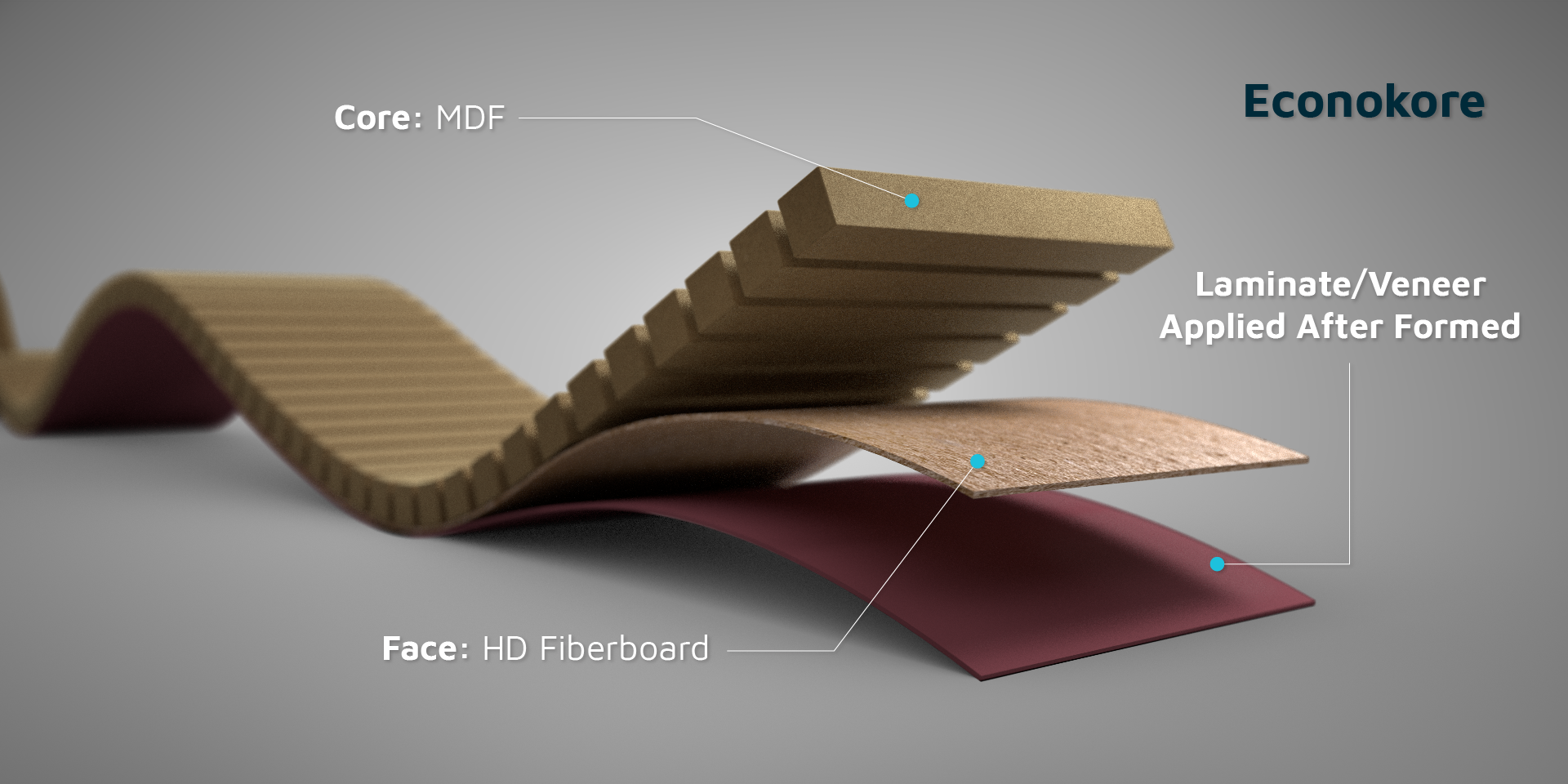 3-Ply Italian Poplar Plywood
FOREST STEWARDSHIP COUNCIL® (FSC®) CERTIFIED OPTION
Face Materials
HD Fiberboard (Standard)
3-Ply Italian Poplar Plywood
Forest Stewardship Council® (FSC®) Certified Option
Maximum Bending Radius

10"
Bending Radius
Bending radius is directly related to the decorative surfacing material being applied to Econokore. While a smaller radius may be obtainable, it is best to test before proceeding.
Decorative Surfacing Materials
High Pressure Laminates
Veneers
Metals
Adhesive Option for Lamination
Recommended when using a J-Roller
PRODUCT TESTIMONIAL
WHAT OUR CLIENTS ARE SAYING?
"The Kerfkore product line allows our team to focus on what they are really good at doing, rather than dedicating an excessive amount of wasted time on unskilled administrative tasks such as sanding, filling flat areas with Bondo and unnecessary framework. This allows us to offer a better price to our customers."
Walton Scott | Quality Cabinet & Fixture Company (San Diego, CA)