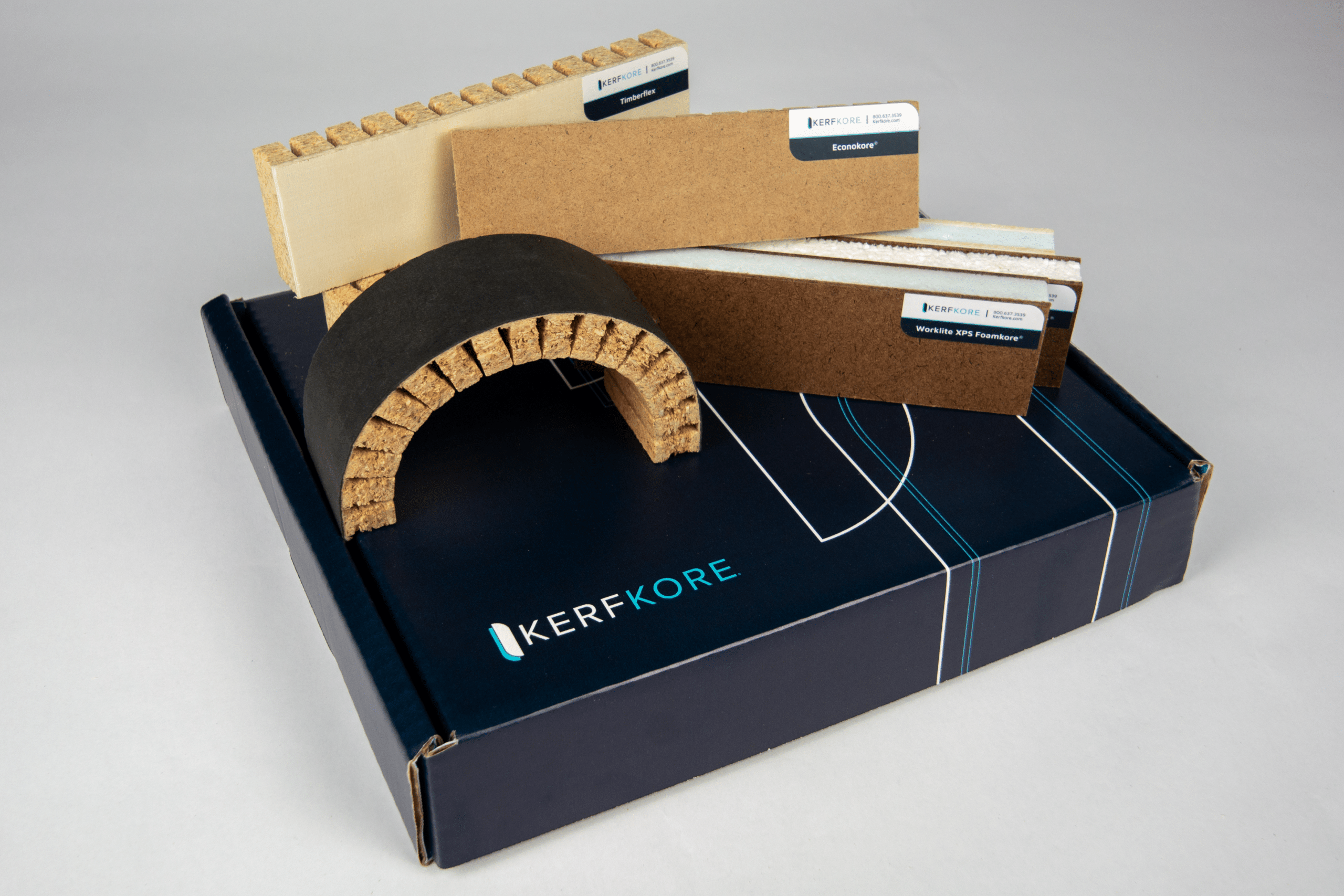 REQUEST

A SAMPLE

Free Architectural Kit Includes:
Kerfkore
Timberflex
Flexboard
Econokore
Worklite XPS Foamkore
Worklite EPS Foamkore
Product Info Card
Shipped within 2 business days.
If a Custom Sample size is required:
Please enter all relevant dimensions, specifications, and materials in the message box below.
Quoted at cost based on customer specifications and materials required, plus shipping. Customer will be invoiced at the time of shipment.
All sample costs incurred will be deducted from the first product order placed by the customer.
Samples shipped within 7 – 14 business days.
For Kerfkore Sales Reps and Kerfkore Distributors:
Sample Chain Set: Individual flexible and lightweight chain sets with line cards
Rep Sales Bag: 1 bag = 11 presentation samples with 25-line cards
Please enter your request for quantity of chain sets and/or sales bags in the message box below.