about
kerfkore
company history
Since 1984, our mission has been to develop products that offer architects, designers, builders, and manufacturers an easy, consistent, and resource-effective way to implement the customers' vision.
Discover the story behind the bend and how we ended up as one of the most innovative wood panel manufacturers in the United States.
---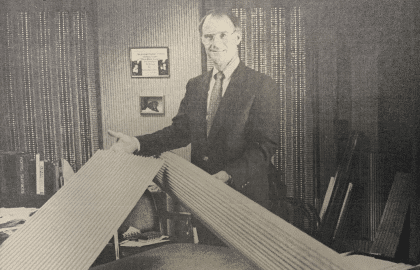 ---
1984
Ed Peede opened Interior Products in Brunswick, Georgia, focused solely on manufacturing tambour panels.
---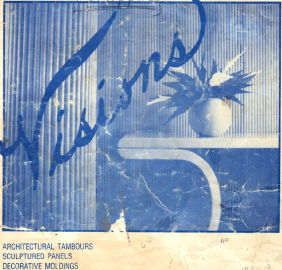 ---
1986
Interior Products released their proprietary line of tambour panels named "Visions" nationwide. Visions became especially popular among furniture manufacturers.
---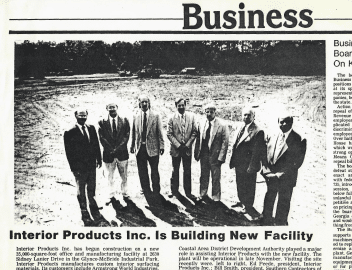 ---
1989
Due to its rising popularity, Interior Products outgrew its building and moved into a 50,000-square-foot facility. The new facility allowed for the expansion into custom component fabrication, which led to Interior Products breaking into new markets such as residential furniture, store fixtures, and displays.
---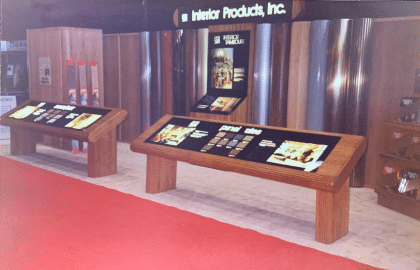 ---
1989 - 1999
Interior Products continued to manufacture its popular tambour panels to great success. But legend has it, on one fateful moonlit night in the Georgia wetlands, Ed Peede encountered an angry alligator with a plank stuck between its teeth. Ed wrestled the gator, removed the plank, and as the gator swam away, Ed heard the great reptile mumble, "The world needs a better bendable wood product."
---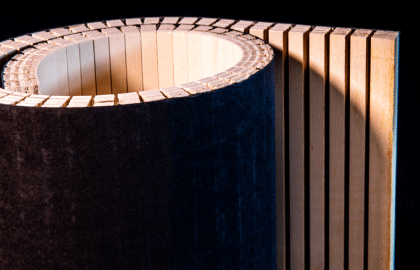 ---
2000
Thus, the idea to improve the old, slow, and unpredictable method of panel kerfing was created and the Kerfkore Flexible Panel was born. Kerfkore Flexible Panels were introduced initially as double-sided panels, but have since evolved into the single-sided Kerfkore Panel we know today.
---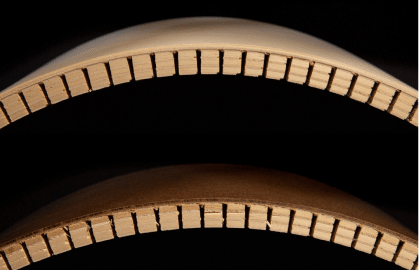 ---
2001 - 2002
Always responsive to the needs of customers (and alligators), the Interior Products team developed the Flexboard and Timberflex panels. Both allowed customers to fabricate in the formed position first while featuring new face materials that expanded their decorative finishing capabilities.
---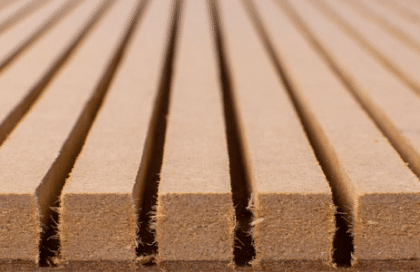 ---
2003
Econokore is added to the product line, the lightest and thinnest flexible panel yet.
---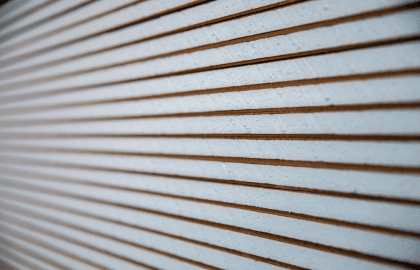 ---
2005
The legacy and success of Kerfkore continued to grow, prompting Interior Products to take on the name of its flagship product and become Kerfkore Company. Inspired by everyone wearing crop tops at the time, Kerfkore wood panels shed some weight, and Foamkore, a lightweight sandwich panel, was released.
---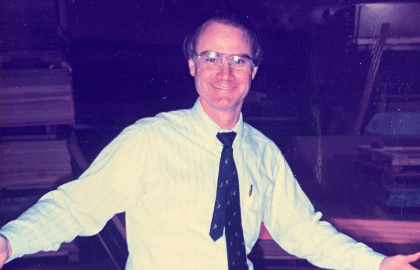 ---
2008
Kerfkore Founder, Chairman, and CEO Ed Peede passed away at the age of 62. His legacy would live on as Kerfkore remained committed to his mission of developing easy, consistent, and resource-effective products.
---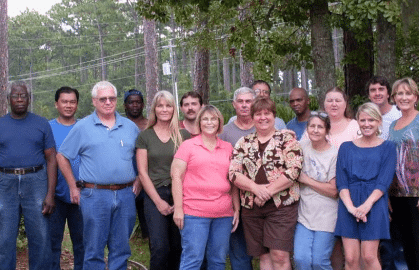 ---
2008 - 2018
Paula Peede, Ed Peede's wife, took over ownership along with Kerfkore Company President Tom Phillips. Sustainability would become a bigger focus, leading to Kerfkore incorporating environmentally friendly and fire-rated material options into existing products.
---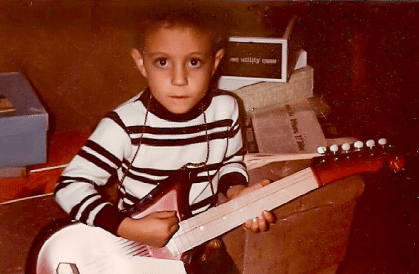 ---
2018
Max Ruckman, who shared Ed Peede's passion for manufacturing and marketing, buys Kerfkore Company. Max breathed new life into the Kerfkore plant by updating plant infrastructure and placing a larger emphasis on employee benefits.
---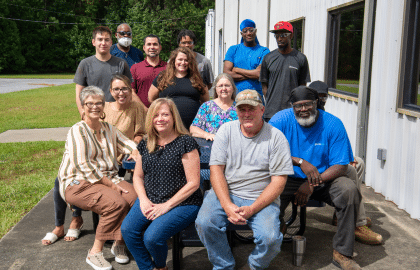 ---
2023
Kerfkore continues to grow, and Max believes in continuing to improve company culture and introducing new markets and products into the world of Kerfkore.
"I've been with companies where they make the trip to the Moon and then plan their next trip to Pluto when their next trip should be Mars," says Max. "Our next step is something adjacent, and the most adjacent thing for us is to stretch further into the decorative panel market."
---