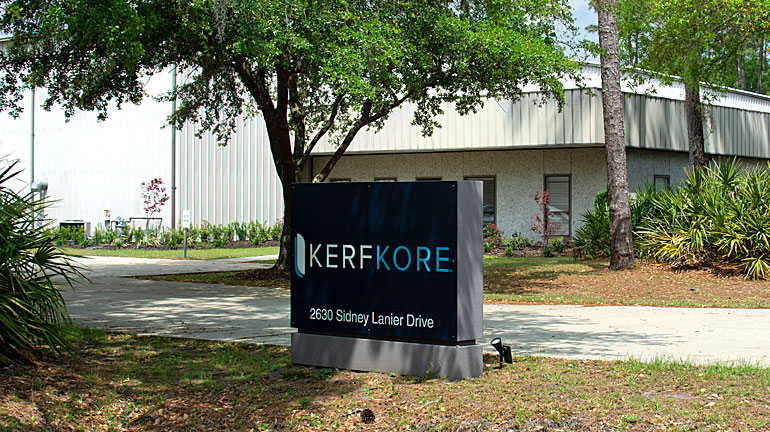 KERFKORE UPGRADES FACILITIES
January 28, 2020
Kerfkore had a very busy 2019. Not only were we building products for our customers, we were also renovating our office to provide a better working environment for our employees to come to everyday.
When Max Ruckman, Kerfkore Owner, acquired the business in 2018, he knew that facility updates would be necessary for the company's success. "The company had great products, but it was apparent that new equipment, processes and facility upgrades in addition to a new marketing approach would be required to move the business to the next level" (Max Ruckman – Owner, Kerfkore).
All offices have been renovated so that all Kerfkore employees are working in a clean and healthy environment. We also updated the common areas such as the lobby, bathrooms, kitchen, and conference room. We installed LED lights throughout the office and the plant as well a new HVAC system for improved energy efficiency.  We added a new panel saw and forklift and have recently began the implementation of lean manufacturing processes. Focusing first on workflow and 5S programs.
Next time you are in town, stop by the office to check it out and say hello!