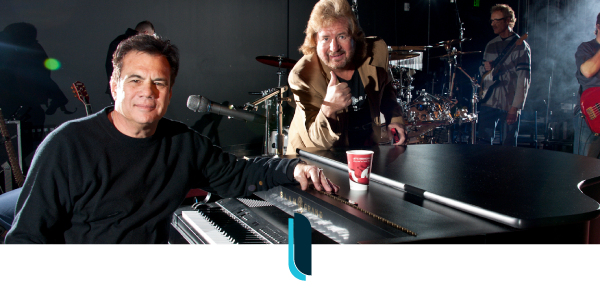 The Sound of Bending Kerfkore: Slam Grand Pianos
August 2, 2021
Nevada-based manufacturer, Slam Grand Piano Company, fills a unique niche in the music industry. What looks like a grand piano from the outside is actually a hollow body piano shell with an electric keyboard inside. While Slam Grand piano shells may resemble grand pianos, they are made at a fraction of the cost and weight, attributed largely to their primary material, Timberflex.
Started in 1992 by musician Gary Raffanelli, Slam Grand came out of Gary's need for a high-end piano that was light enough to be easily transported on and off stage while still being strong and long-lasting.
"I was opening at the Excalibur Hotel in Las Vegas, and they were supposed to provide me with a grand piano, as every place did, and when I got there, there's no piano. We couldn't perform without one, and I couldn't find one to use, so I borrowed a keyboard. When I got back home, I started talking to my brother-in-law, and I said, 'ya know if they made a piano shell that looked like a grand piano, if someone made it, I would buy one.' But there wasn't anyone, so I was the first to build one," says Gary on coming up with the idea for Slam Grand."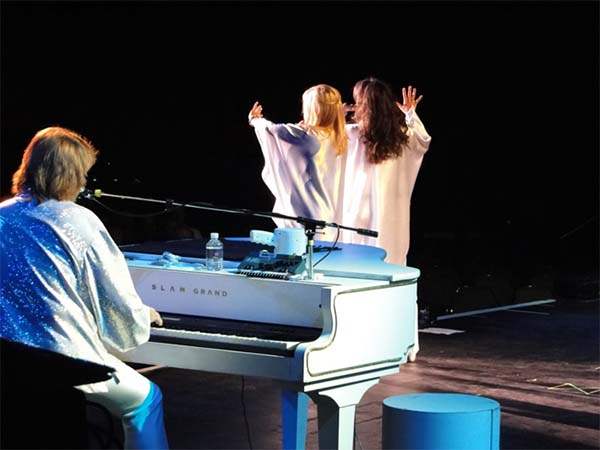 Fortunately for Gary, the early 90's served as a renaissance for electronic keyboards, with top manufacturers producing keyboards that sounded and felt like real pianos:
"It was right around 92′ that keyboards started sounding real good – they didn't sound good before that. So it was the right time to start making something like Slam Grand."
Since then, Slam Grand has produced piano shells for top-charting artists such as Taylor Swift, Mariah Carey, Aerosmith, Brian Wilson, Kid Rock, and more, with pianos being featured at Disney World and even the 1996 Atlanta Olympics.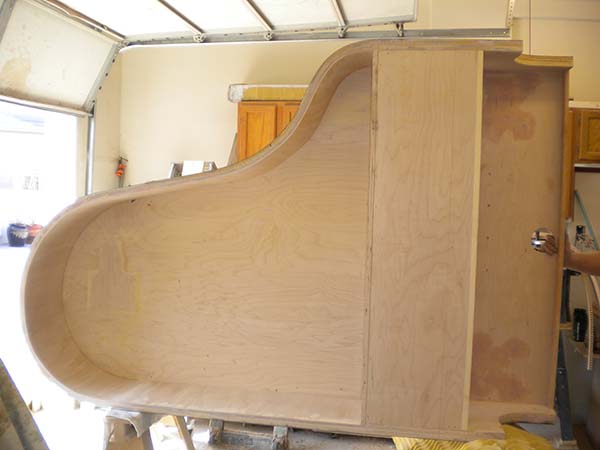 In the early years of Slam Grand, Gary used traditional wood bending techniques involving a 100-tonne press bending wood around a 1500 lb form. Since then, Gary has transitioned production from form bending plywood to kerf-bending techniques using Kerfkore products as the primary material. With Kerfkore and CNC machining, Slam Grand is now able to manufacture their piano shells in a fraction of the time, with orders shipping within a week.
The biggest drawback to owning a grand piano is the weight. Typical grand pianos can weigh over 1,000 pounds, whereas a Slam Grand piano shell weighs a little over 200 pounds. By using Kerfkore, Gary not only reduced the weight of Slam Grand piano shells but also added to their strength and durability:
"We have people sitting, dancing, standing on them – Kid Rock has a camo print one that he gets up on stage – the Counting Crows have one they've been touring with for some 12-13 years."
A lifelong musician and 20-year Kerfkore customer, Gary is a part of a long list of clients using Kerfkore in unique and exciting ways.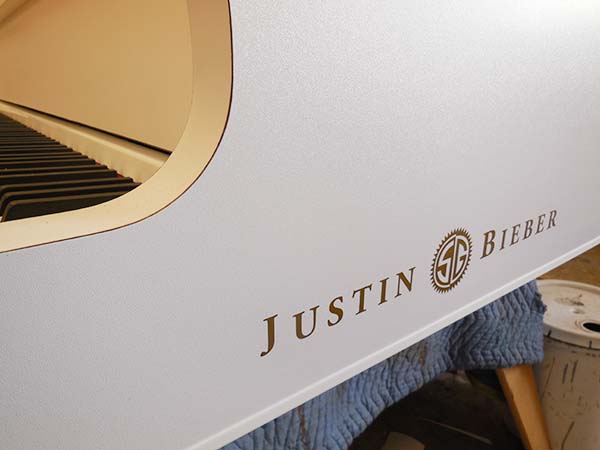 Products used: 3/4″ 8'x4′ Timberflex