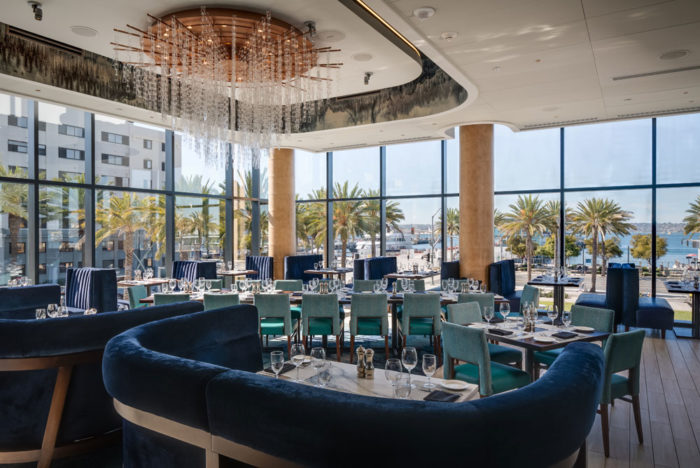 Project Highlight: Del Frisco's Double Eagle Steakhouse
May 8, 2020
Ecodomo® LLC, leather surfacing and fabrication company was challenged with creating leather-bound columns to add a distinctive accent to the interior design of the Del Frisco's Double Eagle Steakhouse located at historic Lane Field, in North Embarcadero, with a wide-sweeping view of the San Diego Bay.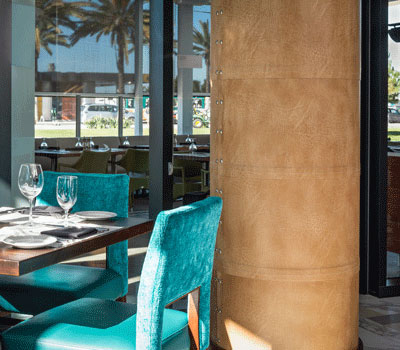 The fabricators at Ecodomo began their search for a material that would provide the consistency and stability necessary to form the required radius and apply a leather veneer without compromising the smoothness of the leather finish. Our Flexboard had the perfect amount of flexibility, stability, and consistency to get the job done.
With the materials in hand, Ecodomo first formed the Flexboard panels into column shapes. They then applied their dECOLeather Recycled Leather Veneer from the Adeline Collection to the column panel faces creating the distinctive look seen below.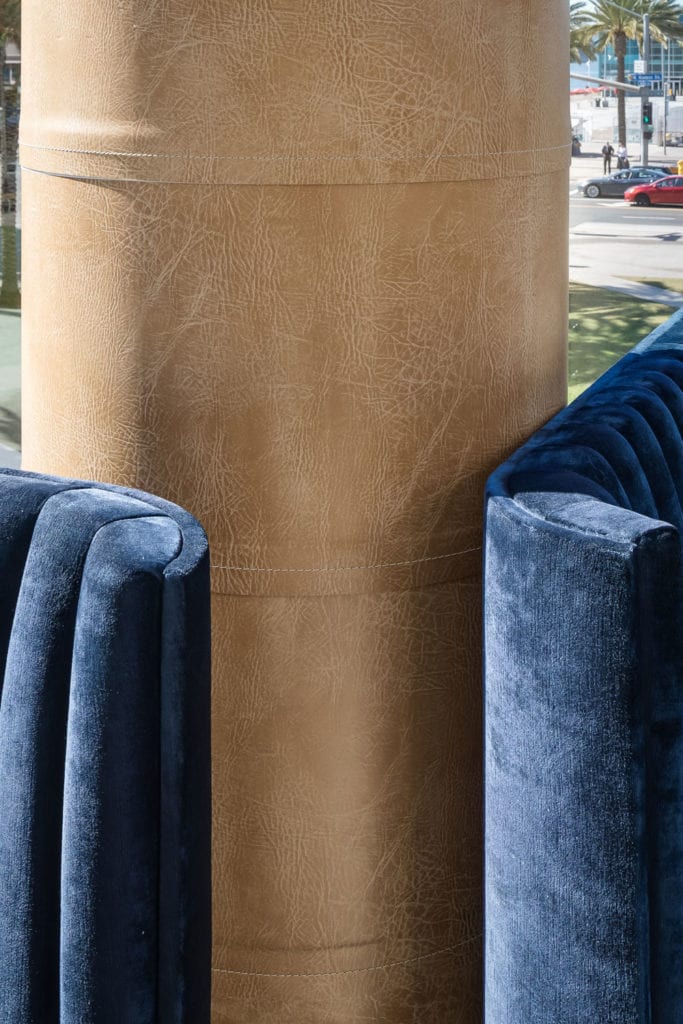 The dECOLeather Veneer can be easily applied to Flexboard and maintained in the same manner as other decorative surfacing materials, such as wood veneers.
For photos of other Kerfkore installations, check out the Gallery.
Ecodomo's offices are based in Rockville, Maryland. They develop, manufacture, and design true sustainable luxurious architectural details. Their Recycled Leather Veneers come in a variety of colors and textures to suit any style requirement. The color used in this installation was "Barley Harvest Distressed Buffalo" with Gold Stitch Panels from the Adeline Collection.
Del Frisco's Double Eagle Steakhouse has restaurant locations throughout the United States. They strive to stay true to time-honored principles, like chef-driven cuisine, impeccable wines, and exceptional hospitality to give their customers an experience like no other.