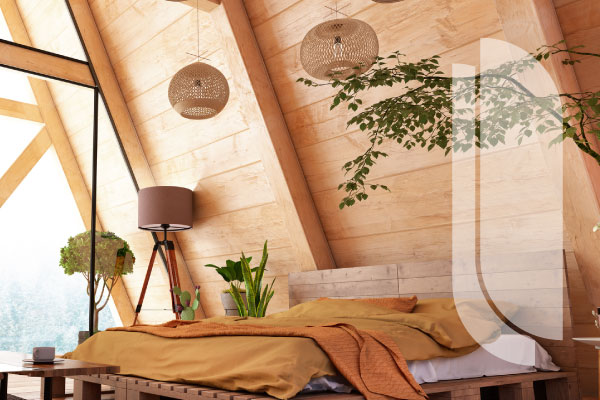 The Biggest Architectural Panel Trends of 2022
November 30, 2021
The team at Kerfkore muses on 2021 and makes their predictions for what to expect in 2022 in the world of architectural panels.
For most industries, 2021 was a tumultuous year filled with openings, shutdowns, and of course supply chain issues. At Kerfkore, we were proud of our team's ability to navigate everything 2021 threw at us, so we sat down with our industry experts to reflect on the past year and hear what they think will be the biggest trends in the architectural panel industry in 2022.
What was the biggest industry trend you saw in 2021?
"Supply chain issues"
"Labor shortages"
From gallons of milk to PlayStation 5s to housing, there is low supply and high demand in almost every industry imaginable.
Compounding these issues is the ongoing labor shortage, also decreasing productivity and increasing costs.
Unfortunately, our industry has not been immune to these issues, as we saw many architecture projects put on hold during 2021. Analysts at Goldman-Sachs told Reuters that they expect labor shortages to continue well into 2022.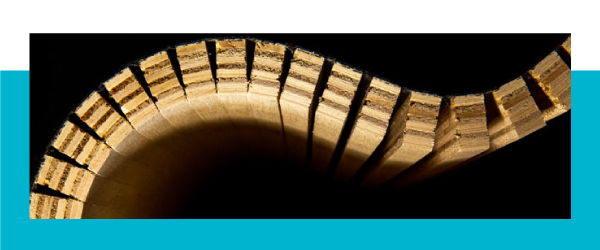 "Creative uses with both lightweight and flexible panels to save time and resources in radius work in hospitality and commercial work."
Necessity is the mother of invention. Limited resources because of supply chain issues and the ongoing labor shortage resulted in more creative uses of paneling in high-demand industries. Flexible and lightweight panels in particular are well-positioned to respond to an industry that values adaptability.
"Anti-microbial finishes being thought of more."
With the COVID-19 pandemic still lingering, everyone is a little more health-conscious. Anti-microbial finishes are one way to ease minds and can play a useful role in wood paneling used in high-traffic areas.
"More tech coming into everyday items within the home especially within lighting integrations, appliances and door hardware."
We've all spent a lot more time on our devices and in our homes during the past 20 months. It's only natural that our increased use of technology would be integrated into our home's architectural designs.
In that same vein, artificial intelligence advancement is a trend that continues to loom over the architecture industry. While some worry that A.I. will replace jobs in architecture firms, it's more likely to be used as a tool to increase efficiency via automation. Either way, it's a trend that architects should keep an eye on to stay ahead of the curve.
"Unique finishes and surfaces continue to play a larger role in design. More thought is being put into using various finishes and how to mix and match throughout. For example, walnut and gold or matte and gloss."
"High-end and more contemporary convenience hardware and cabinet organizer pull-outs."
"Textured board/laminate and slab cabinetry."
"Handleless cabinetry with integrated channels within upper and lowers. Creating a cleaner and contemporary look."
Even a pandemic can't stop the progression of design. In 2021, like in many other industries, we all had "contact" on our minds. Contact-less delivery, hand sanitizer, and elbow bumps instead of handshakes. Reading our industry experts' responses, this trend seems to be bleeding into architectural design. Unique surfaces and finishes, high-end pull-outs, textures and laminates, handless cabinetry are all areas where the user meets the architecture. We predict this is a trend that will likely continue well into 2022.
What would you predict to be the biggest industry trend of 2022?
"Continued trend of transitional designs with eco-friendly products and more co-existing of natural elements."
Architects taking careful consideration of their environmental impact has become an increasingly popular topic over the years and it's likely to continue into 2022.
Utilizing eco-friendly materials is a great way to support sustainability but it's also important for those products to function in an energy-efficient way, such as minimizing the amount of heat loss from a building.
Architects can also think about the location of their projects and the impact on surrounding environments to help foster sustainability. Rather than buildings replacing ecosystems, architects should work to integrate their designs into their surroundings.
We're also seeing a push towards "natural elements" in design. With a large percentage of workers at home, offices and commercial buildings are making a strong effort to design more inviting working environments. Removing industrial design elements and incorporating more natural light, materials, and plant life is a great way to make inhabitants feel more comfortable.
"Supply chain issues"
Overall, our industry experts made one thing clear: supply chain issues will continue to drive the trends of 2021 into 2022. Unfortunately, news outlets seem to agree but we remain optimistic at Kerfkore. Despite all of the challenges our industry faced, 2021 was a year with innovative designs, a focus on sustainability, and admirable resourcefulness – all of which we expect to continue into 2022. Here's to the New Year.
Want more insights from the team at Kerfkore? Check out our blog on engineering complex curves with wood products for a brief overview of what makes Kerfkore products look good in any year!