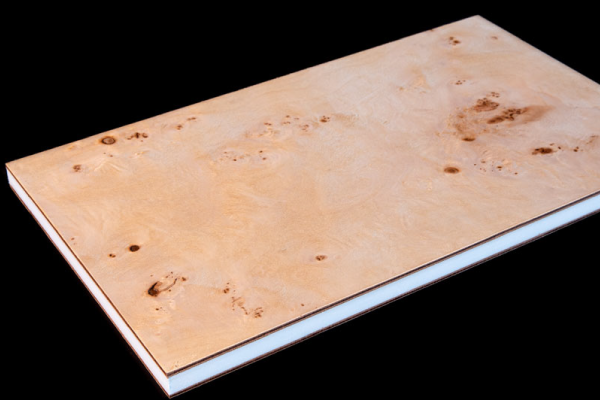 9 Questions to Ask Your Lightweight Sandwich Panel Supplier
June 27, 2022
In the hands of fabricators and architects, lightweight sandwich panels are a versatile material. Capable of transforming a typical interior design or architectural project into a finished work of art, finding the right lightweight sandwich panel can be a make-or-break decision. At Kerfkore, we've helped hundreds of fabricators, architects, and interior designers find the perfect lightweight sandwich panels for their project – here are 9 questions to ask your supplier when determining which is right for you.
1. What is Your Process for Working with Architects or Fabricators on a Project?
This question is important because it sets the tone for the entire engagement. If you know what to expect at each step along the way, there will be no surprises and fewer headaches.
A salesperson or representative from the supplier should be able to tell you about their company's process for working with clients including how they determine which products are best, how they deliver solutions, and how they follow up on the project after it's completed.
Find a supplier that keeps it simple and understands your timelines, budget, and project scope.
2. What is the Right Lightweight Sandwich Panel for My Project?
With so many lightweight core options available, it can be difficult to figure out which panel makes the most sense for you. You can begin by determining the necessary specifications required for your project. Then, find out which lightweight products the suppliers carry. Check to see which of their products align with your needed specs such as thermal conductivity, moisture resistance, strength, weight, etc.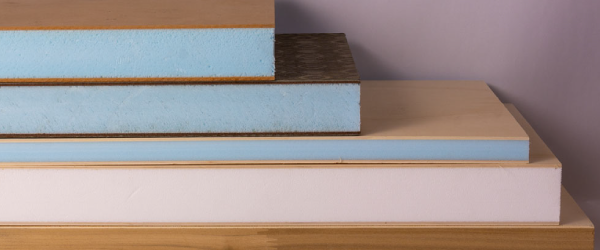 Once you've aligned the panel's specs with your project's needs, you can begin examining the face materials available. Make sure your chosen face materials align with the end goal of your project. For example, if you plan to paint your panel, you will want to work with a smooth surface such as a hardboard or fiberboard.
3. Do You Offer Sustainable Products and/or Fire Rated Panels?
It's likely your project will be required to meet energy efficiency standards and LEED requirements. Because sandwich panels are comprised of different materials, it's important to inquire about each material's sustainability or fire rating. A panel's core may be sourced sustainably but that doesn't necessarily mean the face materials are.
4. How Much of a Weight Reduction Can I Expect With a Lightweight Sandwich Panels Versus a Standard Panel?
If you're interested in working with lightweight panels, then you're probably also interested in keeping the overall weight of your project relatively low. A prospective supplier should be able to give you an estimated weight per square foot for your panel depending on the combination of materials chosen.
5. What Type of Projects Has This Product Been Used For? Can You Show Me Examples?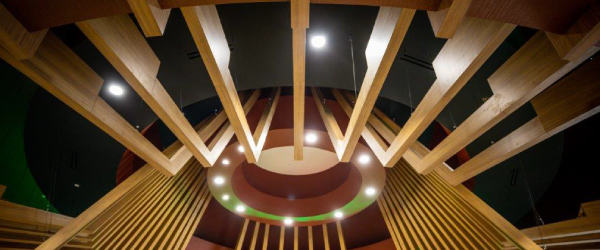 It's always a good idea to see the products in action. Ask your panel supplier to provide pictures or videos of recent projects to understand what can be achieved. A panel supplier that cares about giving you the right products will be happy to share samples, examples, or even connect you to past customers.
6. What Are My Installation Considerations?
Understanding your installation considerations is important because they could affect your material choices and possibly your budget. Think about whether you need custom framing or internal banding and whether either can be done during the manufacturing process or in your shop.
Some more specific questions related to installation to ask could be:
"How will this panel fasten to the mainframe?"
"Are there any limitations with edgebanding the panels that I should be aware of?"
"Can framing be added during the manufacturing process?"
Due to their dedication to manufacturing and providing excellent customer service, the team at Kerfkore can provide comprehensive support and troubleshooting during installation.
7. What Are Your Lead Times and Costs for Lightweight Sandwich Panels?
Maybe the most important question and one you'll want to ask upfront. The right supplier will want to meet customer expectations and thus should be upfront and honest with an accurate estimate of time and costs.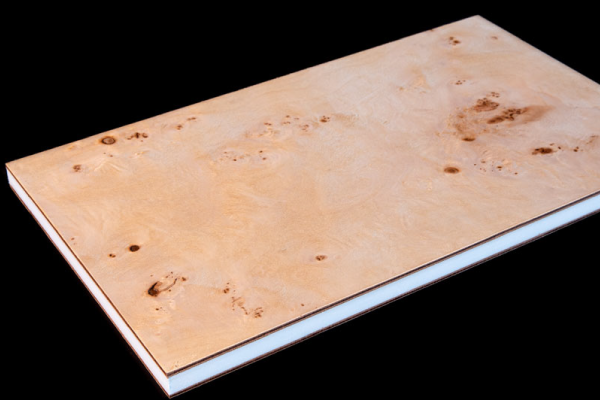 8. Do You Offer Engineering Help or Custom Solutions?
If you know a stock solution won't fit your needs, ask your supplier about their panel customization options. If you're looking for lightweight sandwich panels, then you may also need a custom thickness or panel size to fit your project. At Kerfkore, we offer a variety of lightweight customizations, from the size and thickness of the panel to the framing and interior banding. We even offer in-house applications of decorative finishes, so that the panel is ready to install as soon as it arrives at your door. Any experienced supplier should be well-versed in working with customers to provide the right solution.
9. Can I Speak to One of Your Existing Customers?
As we mentioned before, a supplier that wants to work with you should be more than happy to show off a few satisfied customers. If they can't find any or are hesitant to, then it's likely that they're a supplier that's providing a less than ideal product.
Bonus Tip: Check Out The Supplier's Social Media
You can get a solid handle on whether a company is a group you'd like to work with or whether you can learn more about working with their products via social media. Take a couple of minutes to scan your prospective supplier's LinkedIn, Facebook, Twitter, Instagram, or Tik Tok. Are they providing interesting examples of their work or educational videos?
Unlike going on a date, you don't have to play 21 Questions to find out if you're talking to the right lightweight sandwich panel supplier for your project. Just float these 9 questions and if their answers line up with your project – then it's a match!