INFORMATION ABOUT
BEADBOARD
Plain Beadboard is made from an MDF core with standard bead spacing of 1 1/2″ on center. Wood veneer faced Beadboard consists of a veneer face applied to MDF core. Veneer faces and panel thickness options are available. Beadboard can be applied over sheetrock, paneling or other flat surfaces. Beadboard can also be attached to wood stud walls provided they are straight and uniform.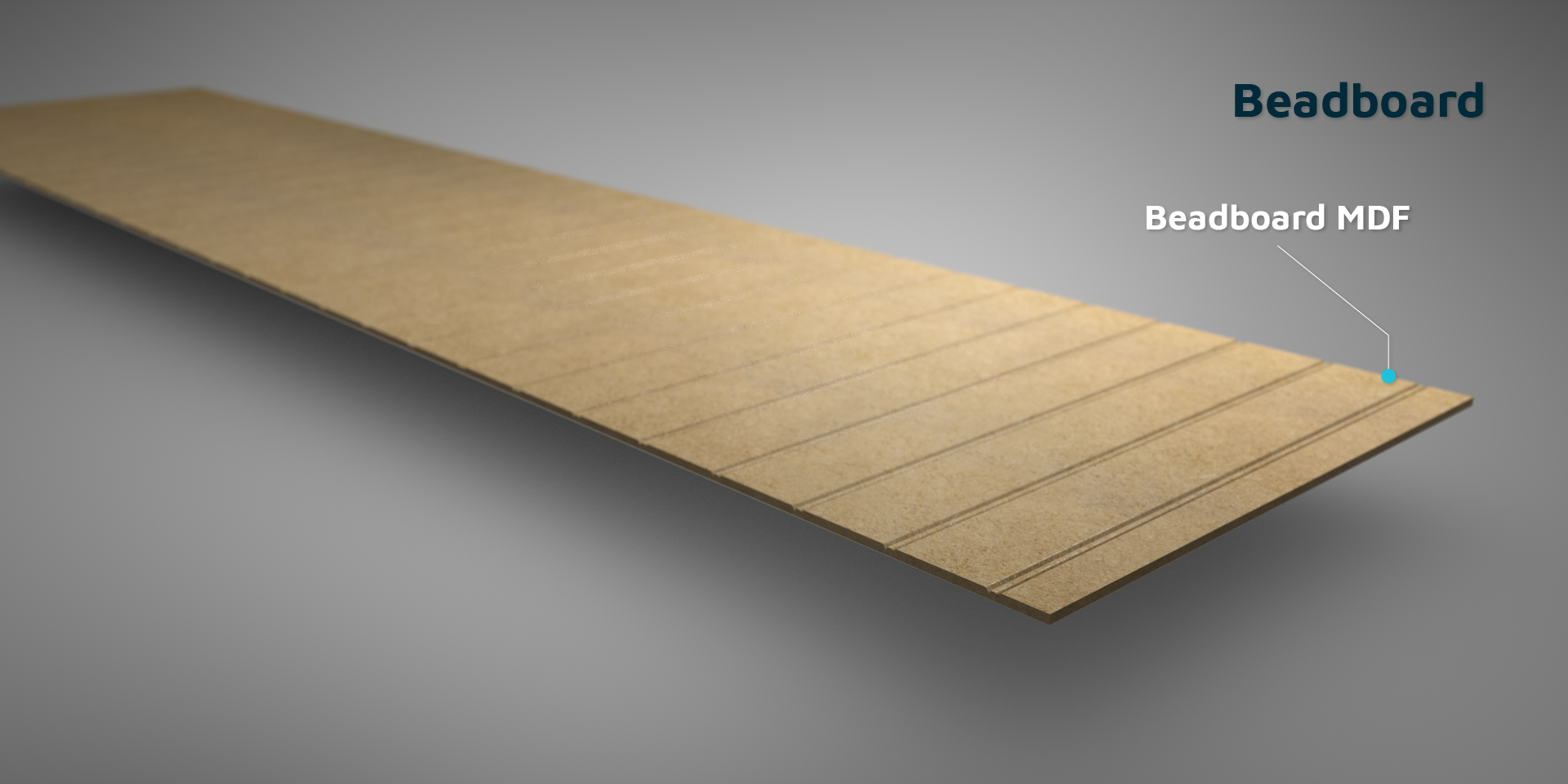 Face Materials
Plain MDF (Standard)
Veneer Finish
Maple
Walnut
Cherry
Red Oak
White Oak
Additional veneers available upon request
Forest Stewardship Council (FSC) Certified Option
Decorative Surfacing Materials
PRODUCT TESTIMONIAL
WHAT OUR CLIENTS ARE SAYING?
"In using Kerfkore products, I find it has saved me in time and labor over traditional methods. It gives me a consistent result every time. It also has expanded our ability to be creative for the customer."
Roger Smith | Third Day Creations